Federica Falasconi
Accademia del Teatro alla Scala di Milano
Italy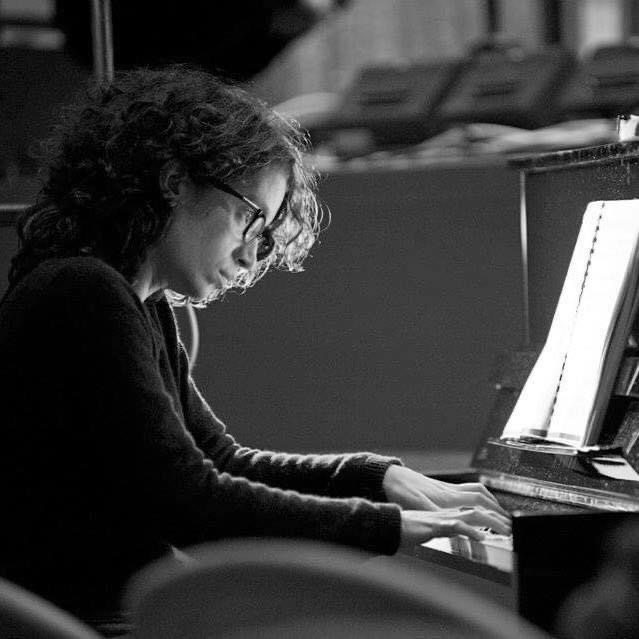 Italian pianist Federica Falasconi began her piano studies at the Conservatorio "G. Verdi" di Milano, where she was awarded her degree in 1994. She then furthered her studies in Composition and Harpsichord.
From 1996 to 2015 she has been regularly collaborating with Teatro Sociale di Como/ As.Li.Co (Associazione Lirica Concertistica Italiana), working as répétiteur, coach and accompanist. In these capacities she regularly takes part to the many activities of the theatre, also giving recitals and master classes for singers and pianists. Among the visiting teacher she collaborated with in recent years are Luciana Serra, Barbara Frittoli, Alfonso Antoniozzi, Mariella Devia, Lawrence Brownlee and Daniela Barcellona.
She is now coach and accompanist at Accademia del Teatro alla Scala di Milano and Conservatorio Frescobaldi in Ferrara.
Among the most important institutions she has collaborated with are: Ferrara Musica, where she has worked with conductor such as Claudio Abbado (Verdi's Simon Boccanegra and Mozart's Così fan tutte), Philippe Herreweghe (Berlioz's Les nuits d'été), Marc Minkowski (Debussy's Pelléas et Mélisande, Berlioz's Herminie and Roméo et Juliette) and Daniel Harding (Brahms' Ein Deutsches Requiem); the Mahler Chamber Orchestra (playing piano and organ in Grieg's Peer Gynt); the MITO International Festival, Milan; the Macerata Opera Festival; the Piccolo Teatro di Milano; the Royal Opera House Muscat with the interactive musical workshop 'Around the world in a day' (2019).
Federica Falasconi writes, arranges and coordinates the music scores for Opera Kids (2009-2013) and Opera it (2012 and 2013), as part of the As.Li.Co educational projects which aim to spread the knowledge of Opera in elementary schools and high schools. Recent successes include "Nabuccolo" (directed by Federico Grazzini), which toured to the Opéra Royal de Wallonie (Liège, Belgium) and "Briciole di Turandot" which recently toured to Paris.